"Our mission is clear: to develop and sell vegetables that people love to consume, and farmers like to grow, while maintaining innovation, creativity and focus on the consumer at the end of the supply chain."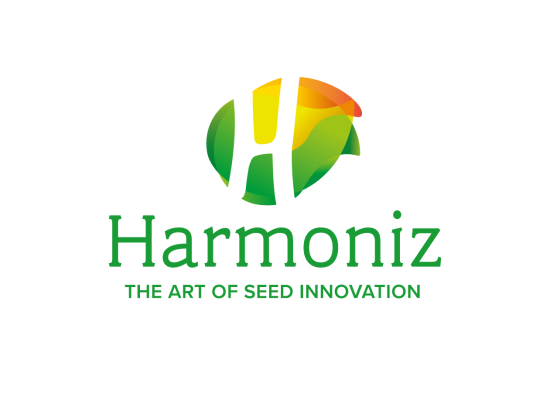 Harmoniz sets out to redefine the global greenhouse seeds market
TomaTech and Nirit Seeds continue as Harmoniz
Global greenhouse seeds developer Harmoniz is making its debut after concluding the legal processes of the merger of TomaTech, a seed breeding company, and Nirit Seeds, developers of some of the most successful hybrid vegetable seeds in the market. The rebranded company leverages the companies' molecular biology and breeding technologies to create tomatoes of uncompromising quality. Harmoniz debuted its new brand at Fruit Logistica 2023 in Berlin, which took place between February 8th and February 10th.
Through the course of the past several months, Harmoniz has strengthened its position in the market by expanding its skill set. Harmoniz's long-term vision is to grow as a leading, innovative, agile company engaged in the development of greenhouse varieties that creates tasty, resilient, and long-lasting vegetables. While the focus has initially been on tomatoes and peppers, Harmoniz is working on expanding into the development of other crops, including innovative cucumber varieties.
The new company
The new name – Harmoniz – represents the values of both companies and emphasizes the harmony between people, advanced technologies, and breakthrough biology. It also symbolizes the company's ability to create harmony between its stakeholders – customers, business partners, vendors, employees, shareholders, and the global community at large. The company employs more than 80 people worldwide, including molecular biologists, breeders, and agronomists.
"Our mission is clear: to develop and sell vegetables that people love to consume, and farmers like to grow, while maintaining innovation, creativity and focus on the consumer at the end of the supply chain. We provide harmonies of flavors, technology, and innovation to consistently deliver a superior eating experience," said Ofer Ben-Zvi, CEO of Harmoniz. "The merger of TomaTech with Nirit Seeds last year, which has been completed recently, will enable us to increase our value proposition to customers and gain further global reach. All products will continue to be marketed and sold by the merged company."
"Vegetables like tomatoes, peppers and cucumbers are in the refrigerators of a large part of the world's population. As such, we take our responsibility to serve the market very seriously and see this as a great honor. For us, it is about treating the entire value chain – from vegetable breeders and retailers to consumers and our shareholders, with the greatest respect and ensuring that there is harmony between all," said Hagai Stradler, Chairman of Harmoniz.
About Harmoniz
Harmoniz is a global agtech company engaged in the development of greenhouse seeds. Formed from the merger of TomaTech and Nirit Seeds in 2022, Harmoniz is the largest vegetable breeding seed organization in Israel. TomaTech is one of the country's leading seed breeders, while Nirit Seeds is a successful developer of tomato and pepper seeds sold internationally.
Using the latest agtech innovation, Harmoniz is focused on creating innovative, great-tasting, and virus-resistant tomatoes, while expanding its expertise into pepper and cucumber seed development. Harmoniz emphasizes the harmony between people, advanced technologies, and breakthrough biology with a mission to develop and sell innovative vegetables that people love to consume, and farmers like to grow.