Benefits for everyone
Growers

Able to produce high-quality
locally-breeded tomatoes for a safe market

Retailers/Traders

Able to offer stable and unvaried
top-quality products in any season

Consumers

Enjoy the same value-added
tomatoes all year round
Strategy as products:
a) Varieties suitable for heated and non-heated greenhouses and for any crop cycle;

b) Similar varieties, each suitable to specific crop conditions and management, to supply the same segment market in different timeslot.
The Science of growing tomatoes All-Year Round
At TomaTech, we have perfected the science of growing tomatoes all year round, realizing the needs of consumers globally. How do we do it? The principle is simple. We breed for growing locations worldwide keeping in mind the relevant tomato segments. So, the growers are able to supply stable products  to the supermarkets and consumers all year round.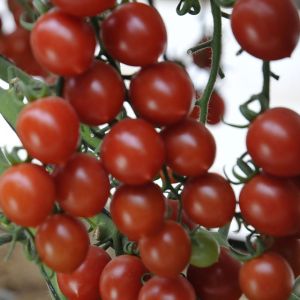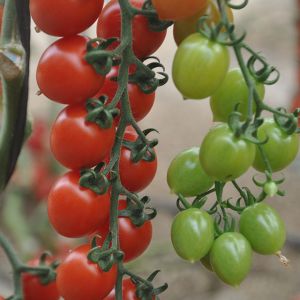 Specialty
Heated & Non-Heated GH:
SugarDrop
Red mini plum on the vine, uniquely distinctive appearance and special taste. A complex blend of sweetness and acidity, zesty, herby tomato flavor. Firm, juicy, crispy and fleshy tomato with thin, smooth skin. 14 days+ shelf life.
Resistances: Fol:0, Sl, ToMV, ToBRFV (IR)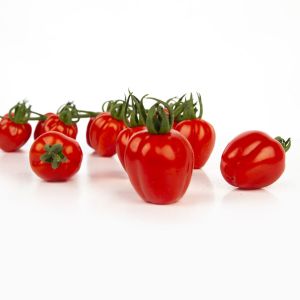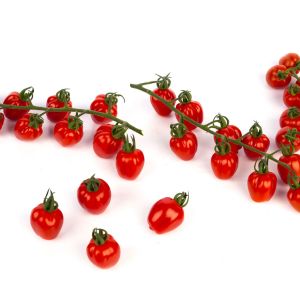 Specialty
Heated & Non-Heated GH:
TT-812
Unique to TomaTech. Toma'Muse line extension – Red fruit, special square shaped midi plum size. Superb complex flavor, high yield.
Resistances: Fol:0, Sl, ToMV, ToBRFV (IR)
On location
Regional breeding for worldwide solutions
Our breeding team is active in Israel, Spain, Italy and Netherlands. On location, we try to optimize our portfolio for very specific regional circumstances, looking at grower, trader and consumer needs. Traits like fruitsize, shelflife, quality, colour and taste are constantly considered to come to an optimal mix of varieties.
Method&Vision
Agility and high level of
knowledge and technology
To reach the All Year Round goals, TomaTech works in a smart way. Shorts lines, agility and high level of knowledge and technology provide the breeding ground for optimal results. Even breeding on demand is one of the options TomaTech can offer. Together with our customers we have an ultimate goal: to be able to provide every customer worldwide with the great taste and quality of our tomato varieties, year round.